Singer, composer, and producer Maham Suhail has been singing since she was five, picking songs from her father's eclectic collection. Singing stayed with her through school in the choir, then later with underground bands as Rock & Blues, till she finally started her formal S. Asian raaga training in 2012. From then on, it's been a mix of a few styles as original compositions and productions. Although she was performing at classical and folk music conferences, collaborating with bands/theatre groups in India, and singing at music TV shows earlier, her first gig where she shared the stage with serious mainstream music industry professionals was the Lahooti Music Melo (Sindh, Pakistan) in 2016.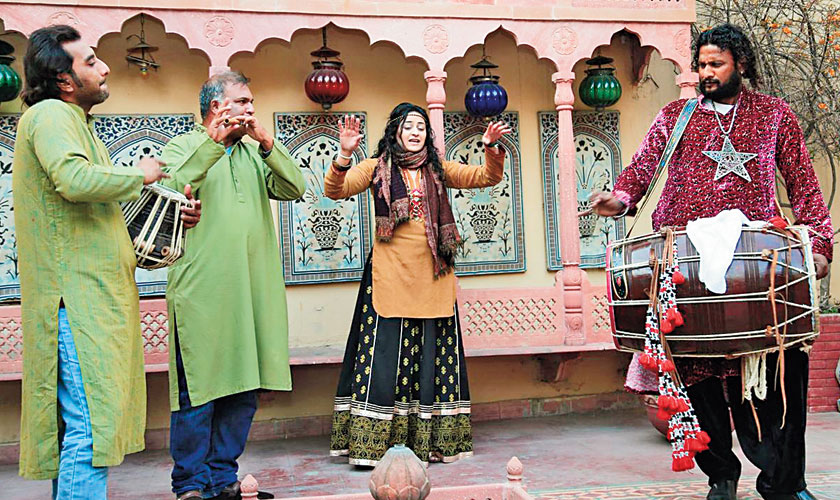 Now, Maham is set to embark on a journey to explore local folk music from around the world and mould it into beats and melodies overlapping with South Asian music elements and Western instrumentation to create a fusion. Recently, she officially announced the release of her debut album 'Mitti' with the re-release of her original track titled 'Sajjan Yaar'. The track was a finalist at the prestigious Nashville-based 'Unsigned Only' International Music Competition 2019. The album features 7 original tracks, all in different languages. These days she is working on the video production of another single from her album 'Mitti'. She is looking to produce the sound production for some upcoming sync music projects. In a candid interview with You! Mahum shares her passion for music and her likes and dislikes…
What is your genre of singing?
My specialised style of singing is World, where I use my voice both in the Eastern and the Western tones. This 'hybrid vocal quality' as I'd like to refer to it, draws inspiration from the raaga music in some forms of my music, to Choir Soprano, to the Rock 'n Roll baby boomers' to soul and folk.
What is your most memorable concert to-date?
Rafi Peer's 2-day Mystic Sufi Festival at the Alhamra Stadium in 2018. I had a special line-up with a pair of 'Dhol' instruments, electric guitar and bass, flute, and a dual instrumentalist playing the sarod and the tambouro.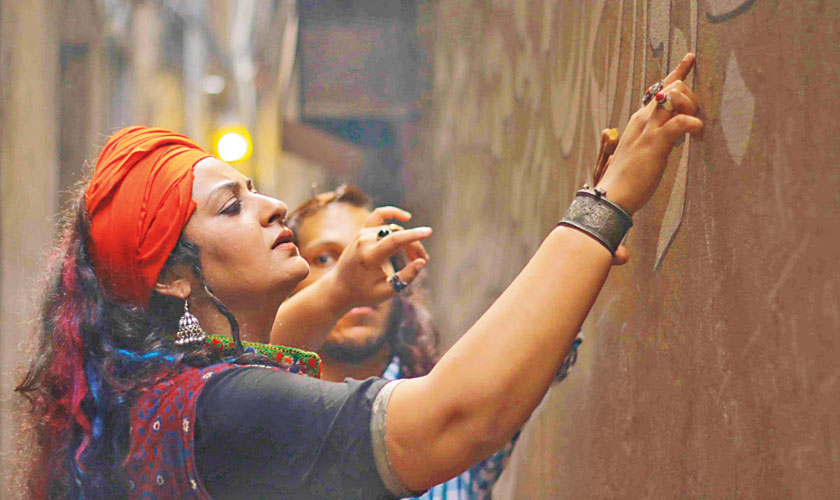 What's so special about your debut album 'Mitti'?
'Mitti' as the name itself, implies 'soil'. 'Mitti' is an Urdu word, and related to my album title because this title contains a strong message of harmony: The 7 songs on the set list, entail 7 different languages, with a couple of featured male artists (Sindhi & Bengali) representing the typical vocal renditions from their local folklore traditions.
Can tell us about first track of the album, 'Sajjan Yaar'?
'Sajjan Yaar' is a Siraiki 'kalam' (poetry piece), and speaks of the longing to unite with the Beloved (Allah), and expresses devotion and love for the Divine (the 'Sajjan'). 'Sajjan Yaar' was number 1 on the Top 40 Charts for one month on EthnoCloud (World Music charts), 2020.
The single has been aired on radio stations in 5 countries, and loved globally by music practitioners as well as the average listener.
Your favourite international music celebrity:
Roger Waters.
Your favourite music composer:
Goran Bregovi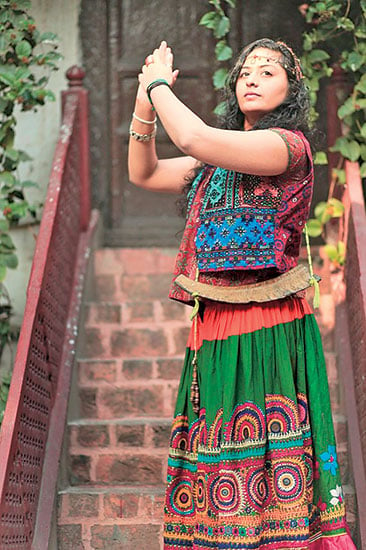 Who is your icon in music industry?
Jacob Collier.
Who was your favourite rock/jazz star when you were growing up in your teens?
Axel Rose and Nina Simone.
You don't like people who are…
Fake.
You are afraid of…
Holding on to fears for too long.
Your most valuable possession…
My heart.
In your childhood were you a bright student?
Yes, I was.
Your all-time favourite song:
'House of the Rising Sun'.
What bores you the most?
Lack of imagination.
You are crazy about…
Mountains.
Your favourite musical instrument:
Piano.
How do you like to spend your Sundays?
With family, watching films with friends or visiting Mother Nature, when not working.
What is your favourite tune nowadays?
'Just the Way You Are'.
What's the last thing you bought?
A condenser microphone and closed-back headphones.
If you had access to a time machine which era would you revisit?
The '70s.
Song that always gets you on the dance floor?
'Hit the Road, Jack', also folk beats from Pakistan and the Balkans.
What books are on your bedside table?
My song book, 'Notes of a Dream: Authorized Biography of A.R. Rahman'.
How do you unwind?
Watching a nice film, playing music, dancing, driving on a highway or just chilling with good friends.
The most important relationship lesson you have learnt so far…
People may come and go, but we got to be our own best friend, in order to be anyone else's too.
You get super uncomfortable when…
I feel I'm being lied to or betrayed, and have no means to figure the fact.
Your favourite hangout:
Out in the nature.
Where do you see yourself in 5 years?
I see myself having released a second album successfully, with a few of my songs having received sync placements for TV shows & films. I also see myself signed with a top label, and performing my own music internationally, while producing/composing for live and recording music projects.